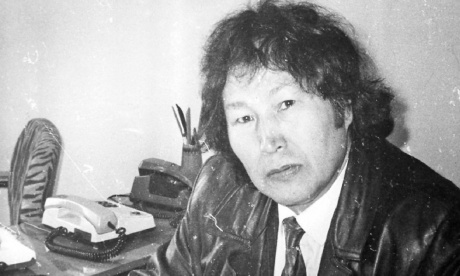 Оралхан Бөкей шығармалары парсы тілінде. Фото; Алаш Айнасы.
Works of famous Kazakh writer Oralkhan Bokey have been translated into Persian language.
The writesr's "Bes tiyn" story has been presented to Iranian literary lovers by the translation of Ainash Kassym.
It is known that the works of Oralkhan Bokey have already been translated into several foreign languages. But it is first time that his works translated into Persian. It is expected that Ainash Kassym will translate another work of writer into Persian.
In fact, the works of Kazakh writers have been translated into the Persian language very rarely. Works of great Abai and legendary M.Auezov, as well as one of the works of Kelimbetov has been translated into Persian. However, they have already been translated from Russian. So, that is why Persian-speaking readers are unaware of the current Kazakh literature.