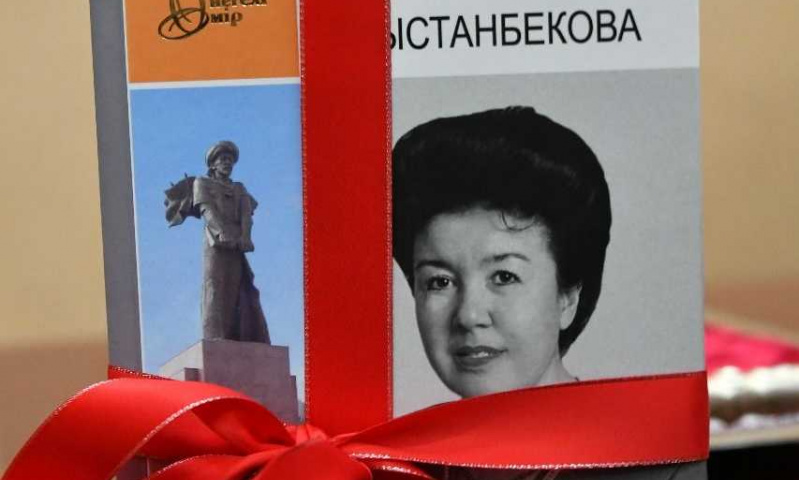 Photo: Mfa.kz
Kazakh National University named after Al-Farabi hosted presentation of the book "Onegely Omir" dedicated to the ex-Minister of Foreign Affairs, the first Permanent Representative of Kazakhstan to the UN, Ambassador Extraordinary and Plenipotentiary, Doctor of Historical Sciences Akmaral Khaidarovna Arystanbekova, reports Kazakh MFA.
"Onegely Omir" is a series of books published by KazNU and devoted to outstanding personalities, statesmen and public figures, scientists, teachers, organizers of science and education of the Republic of Kazakhstan, who graduated the university.
The book marks different periods of life and activity of A.Arystanbekova, comprises her scientific publications, autobiographical and archival materials, articles of colleagues about collaborative work. Wide photo archives, as well as official documents on Kazakhstan's accession to the UN and initial period of its activity in the international organization attract attention.
The first vice-rector of KazNU named after Al-Farabi M.Burkitbayev, Head of the Representative Office of the Ministry of Foreign Affairs of the Republic of Kazakhstan in Almaty E.Iskakov, Director of the UNESCO Cluster Bureau in the Republic of Kazakhstan K.Pikkat, representative of the UN Global Communications Department in the Republic of Kazakhstan V.Samek, scientists M.Abuseitova and K.Bayzakova, as well as students of KazNU delivered speech at the official presentation ceremony.
The book is designed for the young generation of the country, diplomats, scientists and experts in the field of international relations as well as representatives of public.