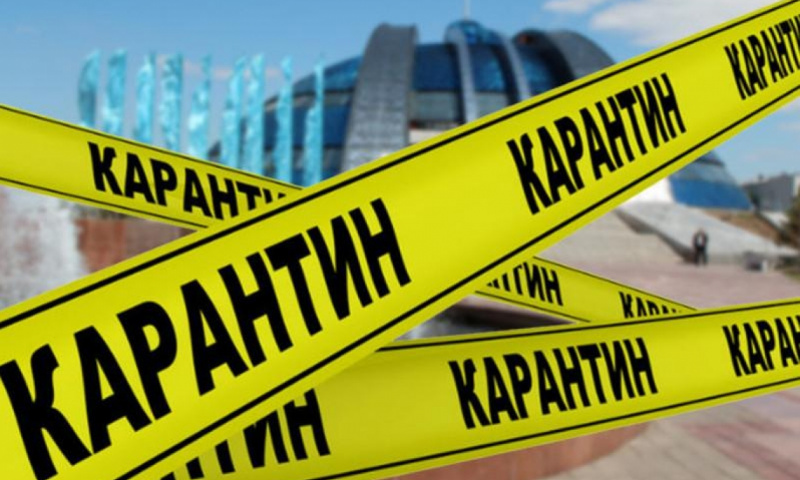 At a meeting on stabilizing the epidemiological situation on July 29, Kazakh President Kassym-Jomart Tokayev instructed to extend quarantine measures for two weeks, the presidential administration said.
According to Akorda, the gradual easing of quarantine measures is postponed taking into account the possible complication of the epidemiological situation in Kazakhstan and in order to "consolidate" the positive effect of the imposed restrictive measures.
The Prime Minister of Kazakhstan Askar Mamin, according to Akorda, made a report at the meeting "on reducing the main indicators of the burden on the health care system." According to him, since July 5, the detection of infections has "stabilized" at the level of 1500-1600 people per day, the workload of hospitals has decreased by 47 percent, the number of recovered people has increased, and the number of calls to the ambulance service has decreased.
It should be noted that in Kazakhstan, against the background of a worsening epidemiological situation and a surge in the incidence of coronavirus and pneumonia, the authorities re-introduced quarantine restrictions from July 5, closing a number of service enterprises, retail trade, and restricting bus transportation. Initially, the two-week restrictions were extended on July 14 by two weeks - until August 2.
The Minister of Health of Kazakhstan, Aleksey Tsoi, at a government meeting the day before, announced that a gradual easing of restrictions is possible from August 3. He proposed to lift the ban on work for a number of trade and service enterprises from next week.
Over the past day, 1,544 cases of coronavirus were registered in Kazakhstan. According to the Ministry of Health, the total number of detected cases of coronavirus infection in Kazakhstan amounted to 86 192. 56 638 people are considered recovered in Kazakhstan, or 65 percent of the total number of registered cases of infection. The number of registered deaths in the country is 793, according to the Ministry of Health announced the day before.
Hundreds of people infected with the coronavirus have died from other diseases, and COVID-19 is listed as a "co-morbid" diagnosis. The official statistics also do not include thousands of deaths of pneumonia patients with clinical and epidemiological signs of coronavirus with a negative PCR test. Its outbreak in the summer season was recognized by the Ministry of Health as a manifestation of coronavirus infection against the backdrop of calls from medical activists, but is not going to include those who fell ill with pneumonia and died from it before August 1 in the future to the "general" statistics of pneumonia and COVID-19.