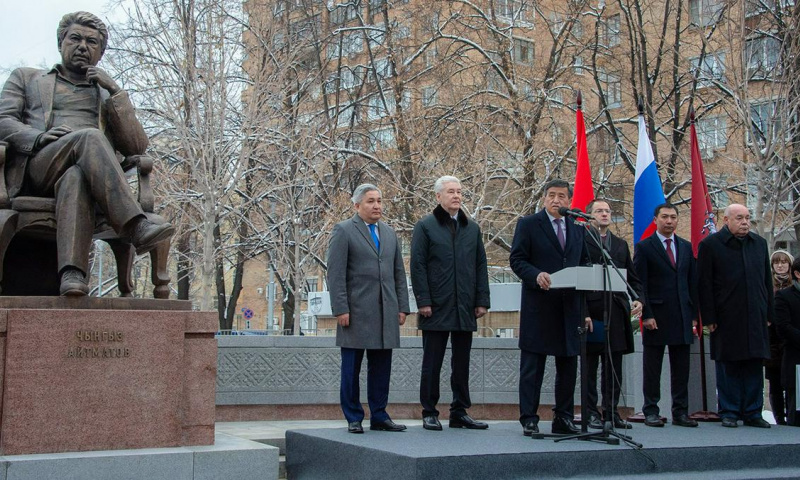 Photo: AZERTAC
A monument to Chinghiz Aitmatov was installed in Moscow in honor of the 90th anniversary of him which will be celebrated on December 12. The ceremony was attended by the President of Kyrgyzstan Sooronbay Jeenbekov and the Mayor of the Russian capital Sergey Sobyanin, reports Fergana news agency.
The sculptor of the work is Azamat Abdurakhmanov and architect is Sergey Pavlov.
"Shyngys Aitmatov is one of the most widely read authors in the world. His books are translated into many languages. Shyngys Aitmatov said that Russian and Kyrgyz are like two wings for him", - noted the President of Kyrgyzstan.
Moscow Mayor thanked Sooronbay Zheenbekov, architects. "We all remember the great writer, a whole generation of Russians, Soviet people, were brought up in his works", - said Sobyanin.