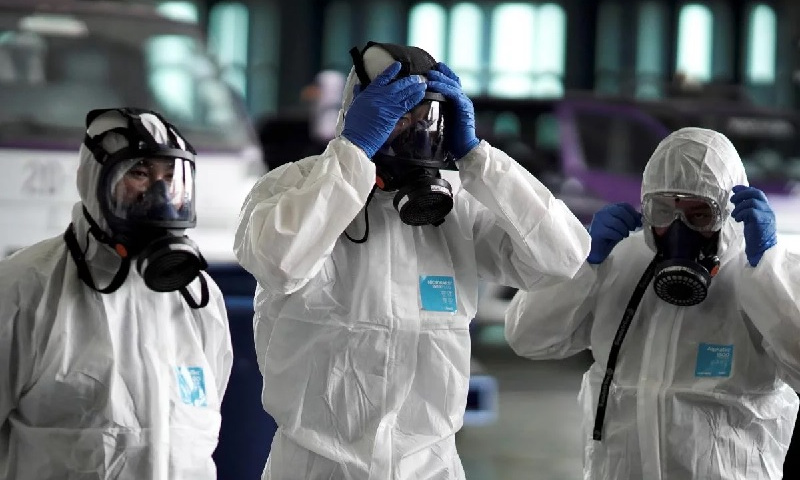 Көрнекі сурет. Фото: fergana
The World Health Organization's representatives issued a warning, taking into account the coronavirus situation in Kazakhstan.
Quarantine requirements will be eased from August17 in the country, and the citizens will gradually begin to lead a normal life. However, the international organization's technical expert on COVID-19 Vitalii Stetsik warned to follow the sanitary requirements approved by the authorities, wear a mask and use a sanitizer. This is due to the fact that more than 300 cases are registered in Kazakhstan every day, and the shortage of medicines has become a major problem.
Expert Vitalii Stetsik: "Although quarantine measures are being simplified in many countries, it is wrong not to follow the requirements that approved by the authorities. Because it is already proven that it effective. We are waiting for an effective vaccine. However, we should protect ourselves from infection" ,- he said.
According to the Ministry of Health of Kazakhstan, on August 16, 337 people were diagnosed with coronavirus infection in the country. 165 people infected with the virus had symptoms, 172 people had no symptoms of coronavirus. At the same time, the number of registered cases of the virus has reached 103,033. Since the beginning of the epidemic, 82,777 people have recovered.
However, there is a significant discrepancy between the data provided by the Government of Kazakhstan and the official data confirmed by the WHO. The international organization has officially confirmed that the number of people infected with the coronavirus in Kazakhstan has reached 119,781. This is because the organization included to Covid-19 statistics pneumonia like coronavirus . However, only those registered since August 1 are included in this category.