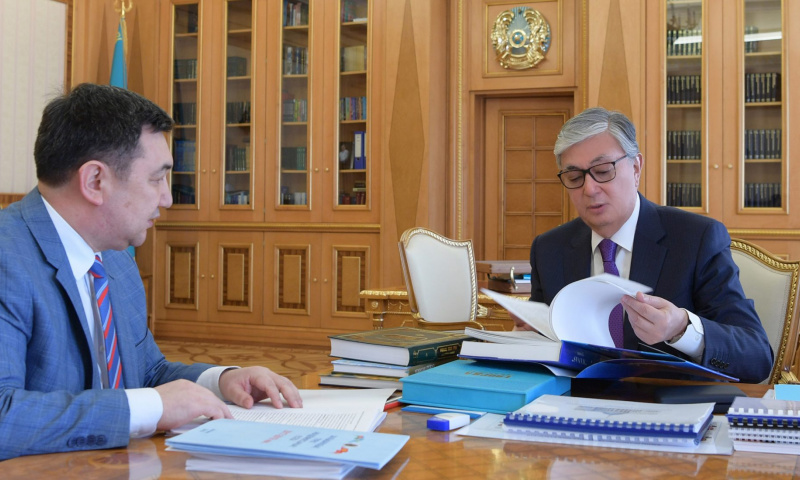 Photo: Akorda
President of Kazakhstan Kassym-Jomart Tokayev received President of the International Turkic Academy Darkhan Kydyrali, reports Akorda.
During the meeting, the head of state was informed about the activities of the International Turkic Academy. In particular, Darkhan Kydyralitalked about the preparations for the upcoming international forum dedicated to the civilization of the Great Steppe. The event, held under the auspices of UNESCO, will be held in Nur-Sultan.
The President was also presented books published by the 100th anniversary of the republican newspaper "Egemen Kazakhstan".
Kassym-Jomart Tokayev highly appreciated the results of the work carried out and gave a number of specific instructions.