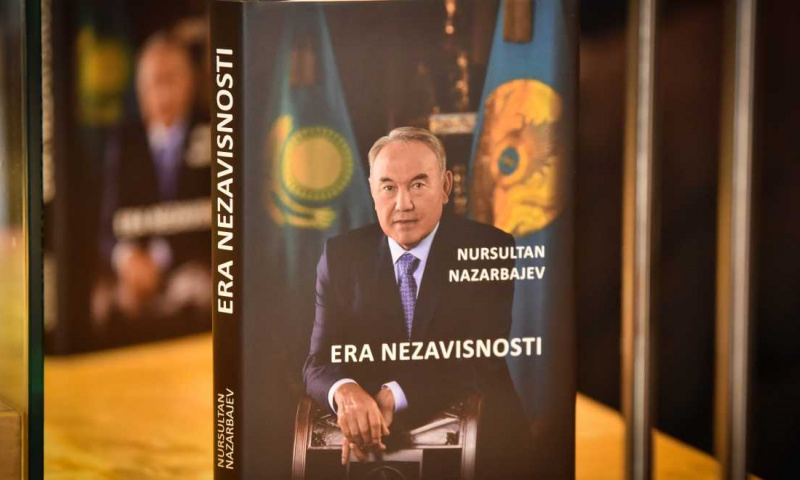 Photo: Mfa.kz
On December 21,2018 the capital of Bosnia and Herzegovina, Sarajevo, hosted the presentation of the book of President of Kazakhstan Nazarbayev "The Era of Independence", published in the Bosnian language, reports the press service of MFA of Kazakhstan.
The event organized by the Embassy of Kazakhstan in Croatia, BiH and Montenegro, was attended by representatives of social and political, business and academic communities, diplomats and journalists, as well as students and young people.
Opening the presentation, Ambassador of Kazakhstan Tolezhan Barlybayev stressed that the book is a fundamental and comprehensive description of all stages of building independent Kazakhstan, which reflects the scale and depth of government reforms and the most difficult challenges towards a unique and successful Kazakhstan development model. The diplomat expressed confidence that the chronicle of independence, written by its creator and architect Nursultan Nazarbayev, would be of interest to a wide range of readers.
Bosnian public figure, Professor Khilmiya Baigorich, who edited the translation of the publication, expressed profound admiration for the content of the book and activities of the leader of the Republic of Kazakhstan. He stated that "President Nazarbayev led the country in a difficult historical period of crisis and devastation, but managed to initiate and successfully implement large-scale state and economic reforms that radically changed the face of the country." According to the researcher, the most important quality of the leader of Kazakhstan is the responsibility for the fate of the country and its people. "Thanks to Nursultan Nazarbayev and the people's enormous trust in him, Kazakhstan successfully overcame all the difficulties on the way to independence, maintaining peace and harmony in the multi-ethnic society," the professor said.
It is anticipated that the "The Era of Independence" book will be widely available to the general public of Croatia and Montenegro next year.