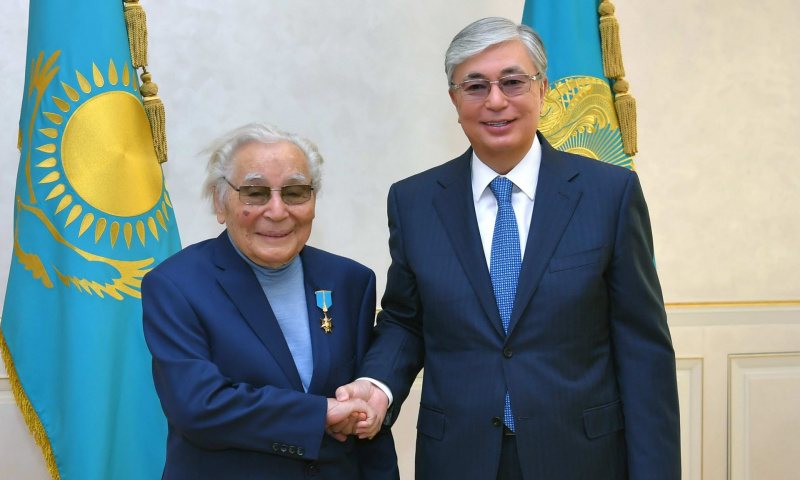 Ел президенті Тоқаев. халық жазушысы Әбдіжәміл Нұрпейісовке "Алтын жұлдыз" белгісін табыстауда. 30 қазан 2019 жыл. Елорда. Фото: Ақорда
Head of State received the national writer Abdijamil Nurpeisov.
During the meeting, the Head of State handed the national writer Abdijamil Nurpeisov the special distinction sign "Altyn zholdyz" with the title "Kazakhstan Enbek Erі".
The President of Kazakhstan emphasized that Abdijamil Nurpeisov on the eve of his 95th birthday was awarded the country's highest award for his significant contribution to expanding the horizons of Kazakh literature in the world.
"Our people need you. I wish you good health, long life, creative achievements, happiness and prosperity", - said Kasym-Jomart Tokaev.
In his turn, Abdijamil Nurpeisov, thanked the Head of State, wished him success in activities for the benefit of Independent Kazakhstan.