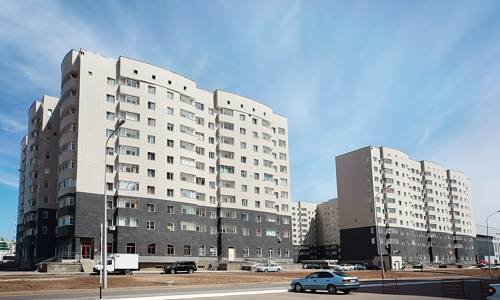 Photo: Planet Planner
A hundred and fifty apartments to be provided to large families as part of the "Berekeli Baspana" urban rental housing program, reports the press service of Kazakh Prime-Minister.
The apartments are issued in two stages. Thus, at the first stage, until June 17, the collection and acceptance of documents is carried out, and from July 15, the settlement of apartments will begin.
The mayor office noted that the measures taken will improve the living conditions of low-income large families, which in general will increase the level of well-being and the quality of life.
In addition, according to sources, there are 46 thousand people in the queue for housing in the capital, including more than 3,000 large families. The queue consists of citizens belonging to the socially vulnerable category of the population, including mothers of many children, poor citizens, people with disabilities. By the end of this year, about 2 thousand apartments will be issued in the capital.
Recall, it should be noted that dozens of mothers protested on Monday in the capital of Kazakhstan, Nur-Sultan.  The participants demanded that Kazakhstan's President Kassym-Jomart Tokayev and Prime Minister Askar Mamin come out to them. Besides, they shouted: "Housing for our children!", "Yelbasy!", "Tokayev!". However, it is worth noting that this is not the first protest of large families in the Kazakh capital. On May 16, about 40 mothers of many children gathered 200 meters from the congress center building, where a plenary session of the Astana Economic Forum was held with the participation of the first President of Kazakhstan, Nursultan Nazarbayev, and the current head of state, Kassym-Jomart Tokayev.