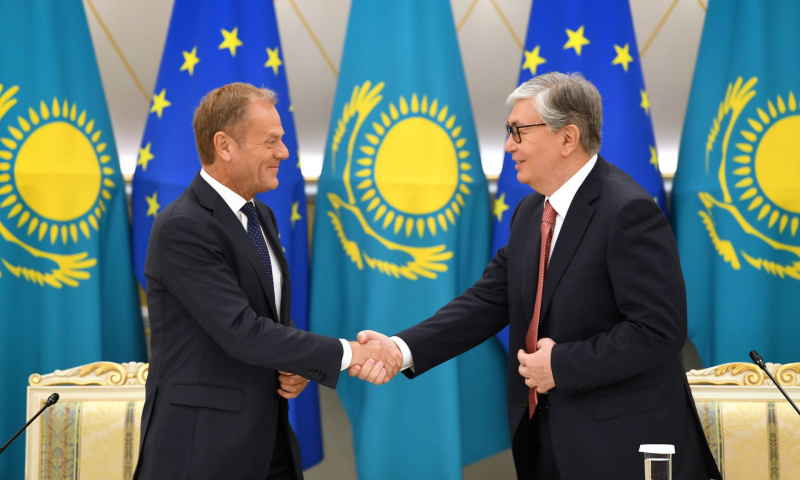 Еуропалық кеңес басшысы Дональд Туск және Қазақстан президенті Қасым-Жомарт Тоқаев кездесуінен соң. Фото: https://dixinews.kz
Representatives of Foreign Ministries of Kazakhstan and the European Union discussed the issues of bilateral cooperation in Brussels.
According to local TV channels, the meeting was held at the EurActiv information-analytical portal office. Head of the Kazakhstan delegation Vasily Romanenko noted that all the member countries of the organization approved the extended partnership and cooperation agreement. Now, only the decision of the EU Council's remains.
Executive Director of the Eastern Partnership Council, Samuel Doveri Vesterbye: "The European Union and Kazakhstan are interested in developing cooperation. If the EU has advanced technology, Kazakhstan is an important market for Europe and Asia. I am confident that the bilateral partnership agreement will further strengthen the cooperation", - he said.
The European Union is one of the largest investment partners in Kazakhstan. Kazakhstan was the first Central Asian country to sign an Enlarged Partnership and Cooperation Agreement with the EU. In the last 9 months of this year bilateral trade turnover has reached 24 billion dollars.