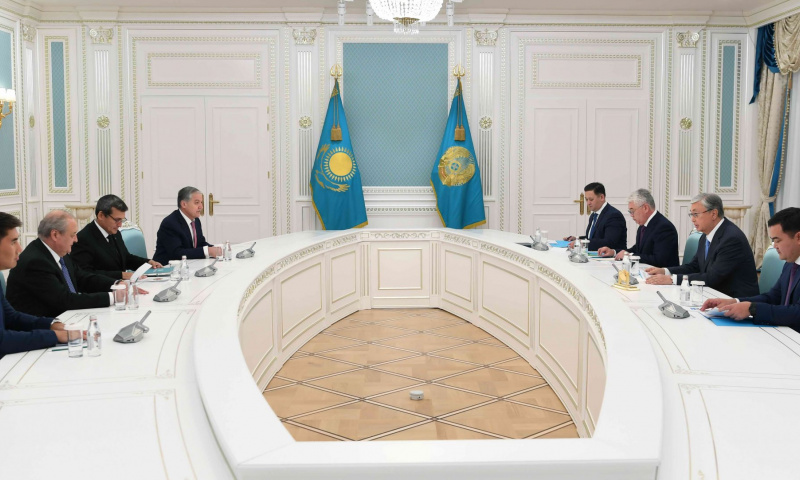 Photo: Akorda.kz
The President of Kazakhstan Kassym-Jomart Tokayev held a meeting with the Foreign Ministers of the Kyrgyz Republic Chingiz Aidarbekov, Republic of Tajikistan – Sirodjiddin Muhriddin, Turkmenistan – Rashid Meredov, Republic of Uzbekistan Abdulaziz Kamilov, Akorda reports.
The Head of State congratulated the diplomats on the successful completion of the meeting in the C5+1 format, which serves as an effective mechanism for strengthening regional cooperation and relations with the United States and he emphasized the importance of further development of integration processes in Central Asia.
"The common centuries-old history, good-neighborliness, cultural and religious closeness were and remain the fundamental bases of the rapprochement of our states. Cooperation in Central Asia has always been a priority of our foreign policy, - said the Head of State.
Kassym-Jomart Tokayev also focused on the expansion of trade, investment, transport, cultural and humanitarian ties in the region.