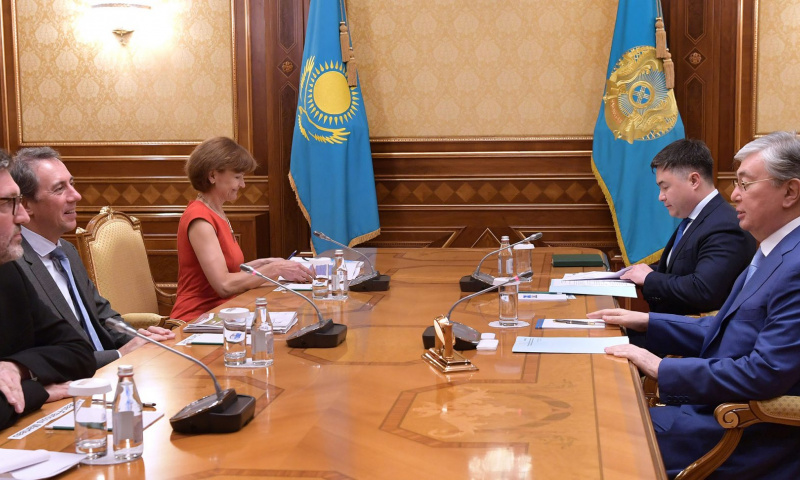 Photo: Akorda.kz
The President of Kazkahstan Kassym-Jomart Tokayev met with Vice President of the World Bank Cyril Muller, reports Akorda.
Two sides discussed further activities of the WB in Kazakhstan in the coming years.
At the meeting Syril Muller briefed the President on results of cooperation in various sectors, including in implementation of joint projects in agriculture, new technologies and artificial intelligence.
The talks also addressed the issues of cooperation in increasing effectiveness of the state management and providing civil service to the population.