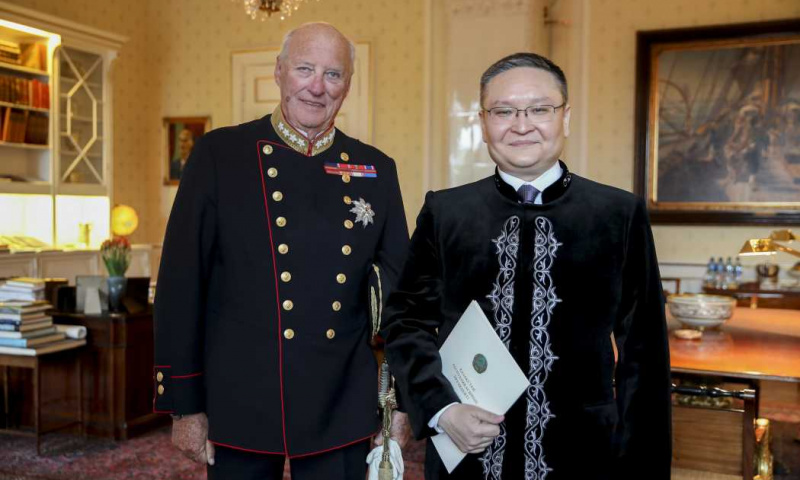 Photo: Mfa.kz
Yerkin Akhinzhanov, Ambassador of Kazakhstan, presented his Letters of Credence to the King of Norway, Harald V, reports the press service of MFA.
After the ceremony in the Royal Palace, during the audience, the King warmly recalled the official visit of the First President of Kazakhstan, Nursultan Nazarbayev, to Oslo in April 2001. The monarch emphasized the need to strengthen multifaceted ties between Kazakhstan and Norway, highlighting the importance of promoting sports and researching common history that link the countries together.
"We always remember that Norway was among the first to recognize Kazakhstan's Independence. Your country has been a model for many reforms in Kazakhstan, including the establishment of the National Fund for revenues from oil. Today we want to introduce advanced practices in building an efficient welfare state with a sustainable economy and society. We are interested in developing renewable energy, smart cities, aquaculture and many more initiative", the Ambassador said.
He also noted that as a large Eurasian country, Kazakhstan is actively contributing to develop the New Silk Road, which will make possible the delivery of containers by rail from East China to Northern Europe in a duration of just two weeks, as compared to 45-60 days by sea.