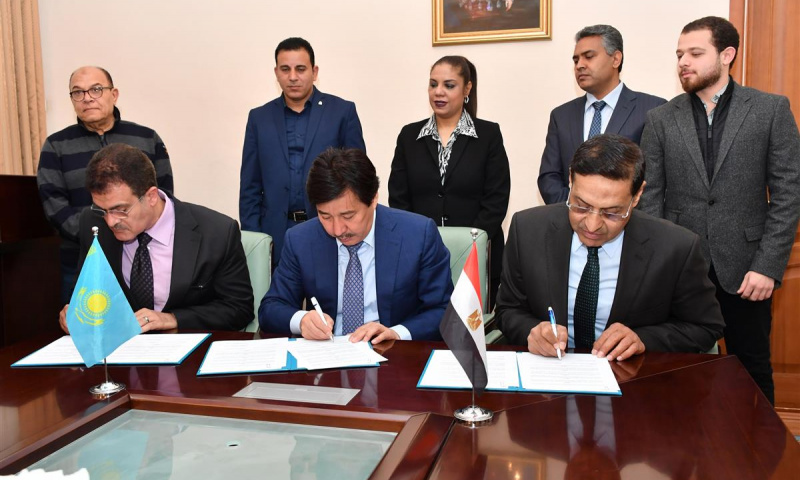 Photo: kaznu.kz
Al-Farabi Kazakh National University (KazNU) and the Egyptian International University (EIU) have signed an agreement on the opening of a branch of the Kazakhstani University in Cairo, reports the press service of university.
In the new academic year, the branch will accept the first Egyptian students. In the future, they will be able to undergo internships and training within academic exchange programs at KazNU, and the best of them will be able to enroll in the MA studies.
"We are most interested in cooperation with the leading Kazakhstani University - Al-Farabi KazNU, which is successfully advancing in international rankings and has achieved great achievements. The University campus is one of the best in the world, and it provides all conditions for students to study and to live. Therefore, a large delegation from Egypt, represented by the Deputy of the Parliament of Egypt, representatives of the EIU and the Embassy of Egypt in Kazakhstan visited KazNU to conclude an agreement on opening the branch. We will provide full support to this project", - highlighted Ms. Rizk Randa Mahmoud, the Attaché for Culture and Education of the Embassy of Egypt in Kazakhstan.
It should be noted that the partnership of Kazakhstani University with Egyptian HEI's is expanding dynamically. From this year, the Kazakh language began to be taught at the University of Cairo with the support of KazNU, and the Al-Farabi Research and Education Center was opened and it has been actively operating there.