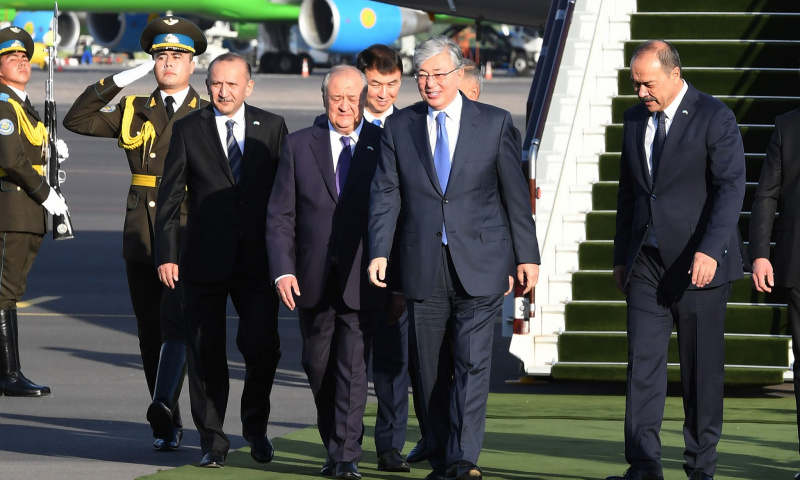 Photo: Akorda
Kazakhstan and Uzbekistan intend to increase the volume of mutual trade to $ 5 billion by 2020. This was said by the President of Kazakhstan Kassym-Jomart Tokayev during the interview to the National News Agency of Uzbekistan (UzA). Also, Tokayev spoke about the current state and prospects for the development of cooperation between states.
In an interview, the President of Kazakhstan noted the "leading role in strengthening the strategic partnership between the states" of the first President of Kazakhstan, Nursultan Nazarbayev, and President of Uzbekistan, Shavkat Mirziyoyev, and also named important tasks in interstate relations.
"At present, the main tasks are the expansion of trade and economic ties and the deepening of cross-border cooperation. Our states have enormous opportunities in these areas. The two governments have set a goal to increase the volume of mutual trade to $ 5 billion by 2020", - said Tokayev.
Recall, on April 14, the President of Kazakhstan went on a state visit to Uzbekistan. It is reported that during the meeting of Presidents Kasym-Zhomart Tokayev and Shavkat Mirziyayev, "important" documents will be signed. Tokayev will also take part in the opening ceremony of the Year of Kazakhstan in Uzbekistan.