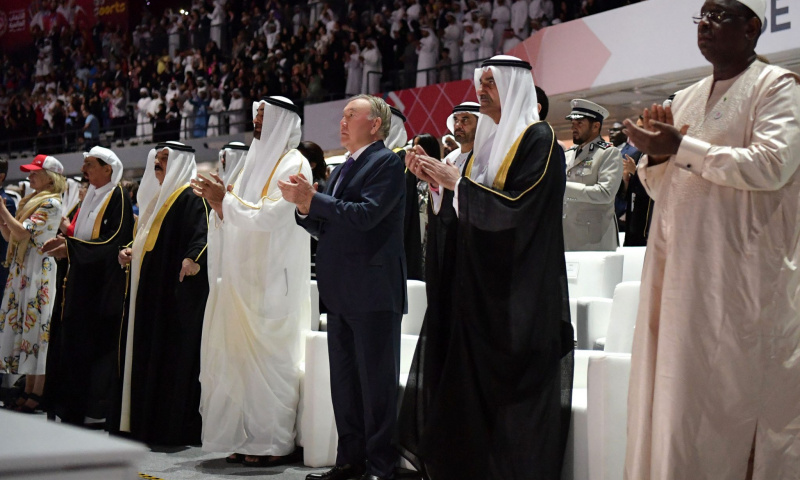 Photo: Akorda.kz
The President of Kazakhstan Nursultan Nazarbayev participated in the opening ceremony of Special Olympics World Games in Abu Dhabi, reports the press service of Akorda.
The Special Olympics, which will be held in Abu Dhabi from 14 to 21 March this year, is the first in the history among the countries Middle East and North Africa. More than 7,500 athletes from over 170 countries will compete in 24 sports. 67 athletes of Kazakhstan to participate in 15 sports in the event, including table tennis, tennis, judo, swimming, powerlifting, track and field, volleyball, basketball, mini football, golf, gambling, bowling, roller skating and badminton.
Recall, it should be noted that The President of Kazakhstan Nursultan Nazarbayev has made an official visit to the United Arab Emirates. During the visit the head of state met with the Crown Prince of Abu Dhabi and Deputy Supreme Commander of the UAE's Armed Forces, Muhammed Bin Zayed El Nahyan.