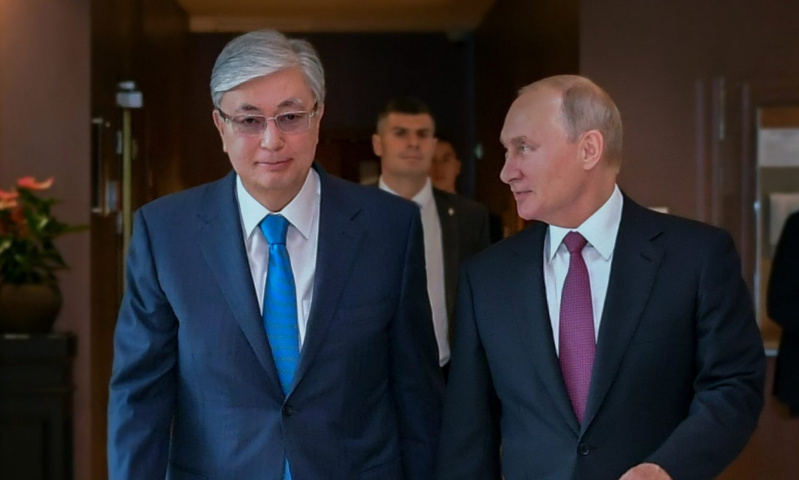 Қазақстан президенті Қасым-Жомарт Тоқаев және Ресей президенті Владимир Путин. Фото: https://tengrinews.kz
The President of Kazakhstan Kassym-Jomart Tokayev and the President of Russia to meet on November 7.
According to Akorda, Kassym-Jomart Tokayev to take part in the XVI Forum of Interregional Cooperation between Kazakhstan and Russia. The theme of the Forum is "Current issues of the development of border cooperation".
In the framework of the forum, Russian President Vladimir Putin and Kassym-Jomart to meet and to sign a number of documents, as well as they will attend a high-tech exhibition.
In addition, earlier, the president of the two countries made a statement on the theme "World structure: View of the Orient" at the Panel Session held at the Valdai International Discussion Club in Sochi.