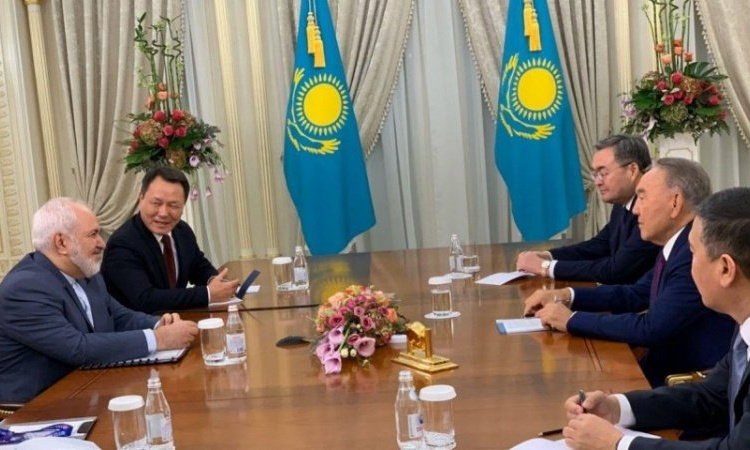 Назарбаев Иран сыртқы істер министрін қабылдады. Фото: ҚР СІМ
The first President of Kazakhstan Nursultan Nazarbayev received the Foreign Minister of Iran Mohammad Javad Zarif.
During the meeting, the First President of Kazakhstan thanked the guest for participating in the Astana Club meeting.
"I carefully listened to your speech, where you have completely outlined all the questions. All these 27 years we have been working to strengthen our relationship. I have visited your country six times. Kazakhstan has always supported Iran on many issues", - said Nazarbayev.
In turn, Mohammad Javad Zarif emphasized that the government and people of Iran highly appreciate the contribution of the First President of Kazakhstan to the strengthening of security throughout the region.
In addition, the Iranian Foreign Minister also expressed gratitude to Nursultan Nazarbayev for organizing negotiations in the capital of Kazakhstan to resolve the conflict in Syria.