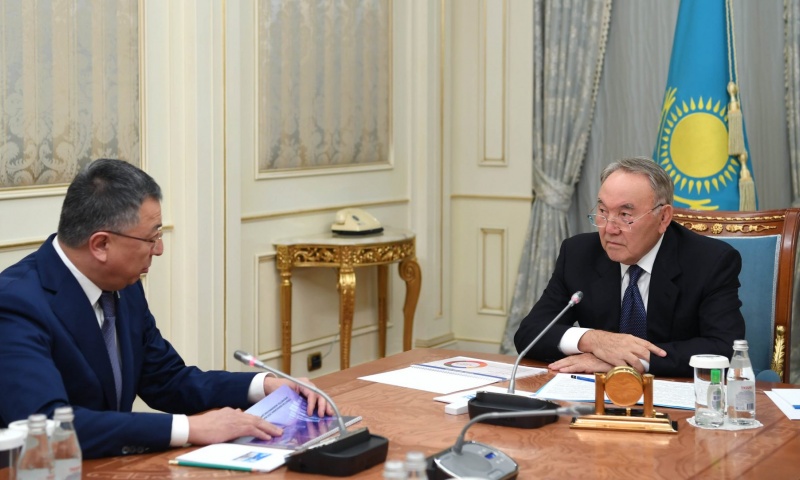 Photo: Akorda.kz
The President of Kazakhstan Nursultan Nazarbayev received the governor of Turkistan region Zhanseit Tuimebayev, reports the press service of Akorda.
Governor of Turkistan region made a report on the implementation of the tasks set at the session on the development of Turkestan city last December.
Moreover, Nursultan Nazarbayev was informed about the progress in building key socially important facilities, such as, the building of the regional administration, various departments as well as new housing.
In addition, the head of state gave a number of instructins, and also noted the importance of the preserving the current pace of construction in Turkistan.