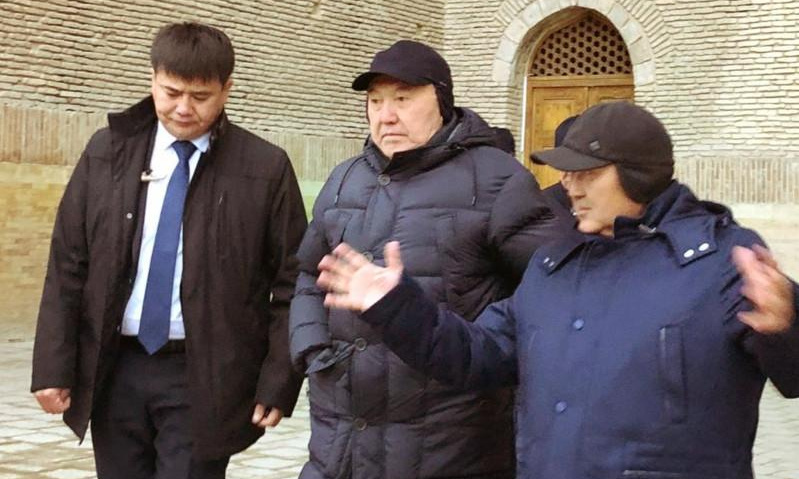 Қазақстанның экс-президенті Назарбаев пен Түркістан облысының әкімі Өмірзақ Шөкеев А.Яссауи кесенеінің алдында. 4 қараша 2019 жыл. Түркістан. Фото: А.Үкібай
Ex-president Nursultan Nazarbaev has paid a working visit to Turkistan. During the visit he has been informed about the construction works in Turkistan. The press secretary of Elbasy  Aidos Ukibay wrote about on his Twitter.
During the visit he was informed about the plan of construction of cultural and educational facilities in the regional center, various parks and Arbat.
Besides, Nursultan Nazarbayev was proposed to create an archeological park "Kultobe town".
In addition, it should be noted that last year on June 21, Turkistan was reorganized into the center of the Turkistan region.