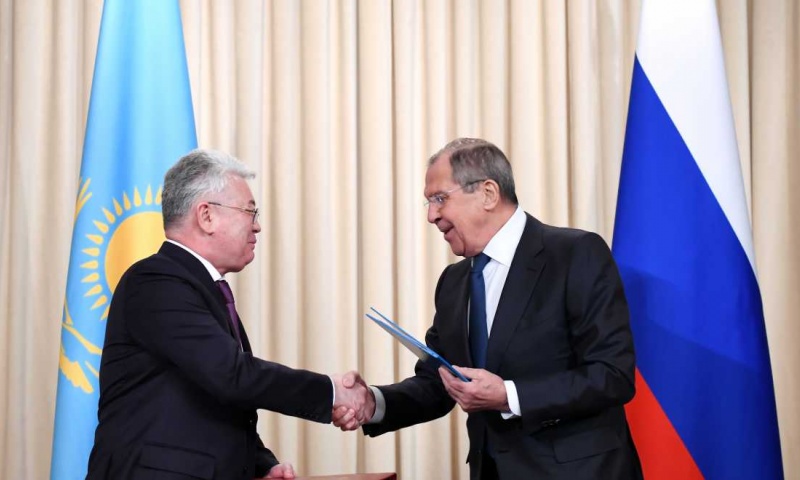 Photo: Mfa.kz
The Foreign Mninister of Kazakhstan Beibit Atamkulov arrived in Moscow. During the official visit, he met with Minister of Foreign Affairs of the Russian Federation Sergey Lavrov. The first bilateral visit by the new Foreign Minister of Kazakhstan was held at the invitation of the Russian Foreign Minister, reports the press service of Kazakh Foreign Ministry.
Foreign ministers of two countries talked about the current state and prospects of bilateral cooperation in political and economic spheres, as well as exchanged views on various aspects of regional and international agenda.
Moreover, during the meeting, particular attention was paid to issues of trade and investment cooperation, transport and transit, fuel and energy and military-technical sphere, as well as cooperation on Baikonyr complex.
Kazakhstan's non-permanent membership to the UN Security Council was summed up and the Kazakh-Russian cooperation in the multilateral format was discussed. The two ministers are interested in coordinating efforts aimed at ensuring regional and global security, inspecting their positions on topical issues of the international agenda.
In addition, as a result of the meeting, two sides signed the plan of cooperation for 2019-2020.