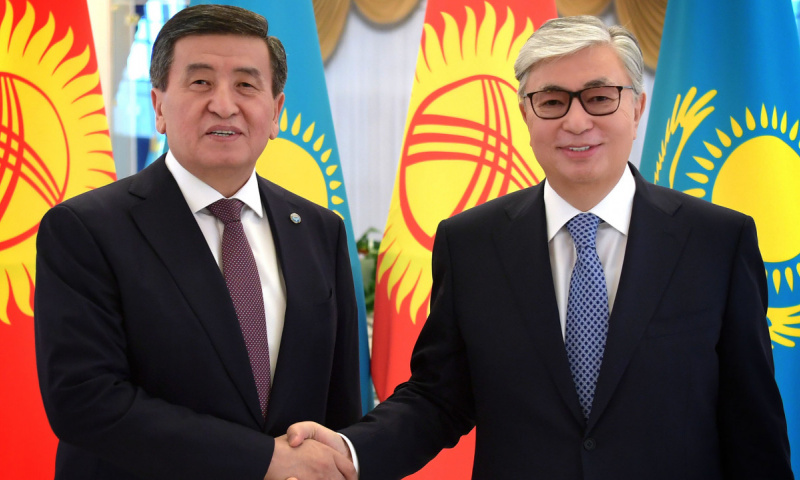 Қырғызстан президенті Сооронбай Жээнбеков және Қазақстан басшысы Қасым-Жомарт Тоқаев. Фото: https://static.365info.kz
A document on increasing trade relations between Kazakhstan and Kyrgyzstan has been adopted. This was said by the Minister of Industry and Infrastructure Development of Kazakhstan Beibit Atamkulov.
"In the special protocol it is necessary to change the status of Sarytobe and the Highways checkpoints from bilateral to" multilateral international". Besides, the name of the station "Novovoskresenovka" is to be renamed "Sypatay Batyr". These measures, in turn, will facilitate the further development of trade and economic relations between Kazakhstan and Kyrgyzstan, allowing to simplify transport flows at Karasu and Kordai checkpoints. It also has a positive impact on the trade turnover of the Central Asian states",  - said Atambayev.
Currently, there are about 11 million people and 466,000 vehicles per year running on seven runways. In 2018, freight traffic between Kazakhstan and Kyrgyzstan increased by 43% to 1.7 million tons.