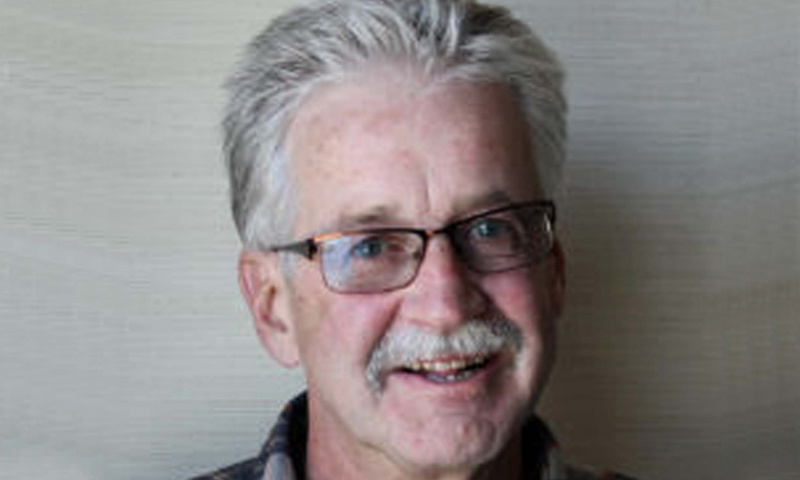 Dr. Michael Brown is a professor in the Department of Communication and Journalism.
The signed Memorandum of Understanding between University of Wyoming & al-Farabi Kazakh National University in 2012 was the first step to our relationship. During the following years, we built the academic and scientific bridge for our cooperation. Could you explain about your first impressions?
My first impressions of Kazakhstan were formed when Askhat Yerkimbay, a graduate student from KazNU, started his MA degree at UW about 2010. He was a very good student and a strong advocate for his home country of Kazakhstan, and I was impressed. He suggested that a partnership with KazNU might be good for both UW and KazNU. After conversations with Dr. Karlyga Myssayeva at KazNU it was clear we should collaborate, primarily by focusing on faculty and graduate student research. In 2012 I came to Almaty and KazNU to sign the cooperation agreement and teach classes. It was a great experience and led to a productive on-going relationship. Several KazNU students have come to UW to do research. Faculty collaboration on research has led to publications, and I have taught and conducted research in Kazakhstan with the help of KazNU.
Since 2012 more than 20 graduate students from KazNU have had opportunity to visit your university. How can we will develop this research internship program?
KazNU graduate students come to UW to meet with our faculty and use the library for research. In the past only two or three students per visit come to UW, and the internship was somewhat informal. Nine students visited this summer. This group of students allowed us to offer a series of formal seminars about the research process, media theory, and research methods. The seminars were offered by three of our faculty members and were designed to help students with their own research projects. We felt this would make the library research more meaningful. Offering instruction and discussion as part of the research internship seemed valuable and is a step forward toward improving student research skills. We also plan to have students visit local media in the future as well.
As a higher quality researcher you gave so many research workshop to our graduate students when you visited KazNU. Also you are supervising KazNU PhD program student Zarina. What should be your suggestions for improving the research skills of graduate students?
I served six years as an editor/associate editor for an international research journal that published articles by scholars from many countries. What impresses me about scholarship at KazNU is how fast world standards for 'good scholarship' are being adopted by both faculty and graduate students. KazNU achieved an exceptional world ranking in a short time. Much of this is achieved by partnering with foreign research universities and sending graduate students abroad so they develop the skills and confidence to produce research at the highest level. By adopting and adapting theories and methods used in global scholarship KazNU students will continue to emerge as strong scholars and important contributors to Kazakhstan's academic development. As these students continue to practice good research in Kazakhstan it will advance Kazakhstan's academic knowledge, technical skill and place in the world.
What is your expectations for future cooperation?
The partnership between UW and KazNU has been successful, primarily by developing research credentials of graduate students. Currently our goal is to work toward a dual MA degree with students spending time at both institutions and receiving both UW and KazNU degrees. We are studying the best way for us to accomplish this goal. The leadership at both UW and KazNU support this effort so we will make it happen. Our partnership has opened doors and revealed unexpected opportunities. During one of my visits to Kazakhstan I learned of the many Germans who lived there. My mother's father was born in Saratov, Russia, was Volga German, and moved to the US in 1912. I learned the Soviets exiled many Germans to Kazakhstan and I have started working with an American group looking for German relatives who were sent to Kazakhstan from Russia. My research found my own relatives who helped start the village of Karamyshevka north of Astana in the early 1900s, but the family disappeared by the early 1940s. While the UW/KazNU partnership has proven to be academically successful, it has led to unexpected personal discoveries as well.
Karlyga Myssayeva, PhD
Vice-Dean Faculty of Journalism for the Scientific and Innovational Service
and International Relations at Al-Farabi Kazakh National University