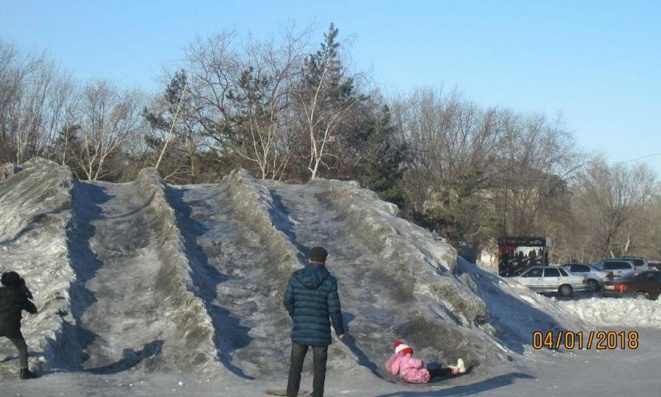 Photo: Tengrinews
Ecologists found the reason for black snow in Temirtau, reports the press service of the regional department.
According to the regional department of ecology, the main air polluter in Temirtau is the metallurgical plant of ArcelorMittal Temirtau.
The share of harmful emissions is about 77%. In second place is LLP "Bassel Group". The enterprise pollutes the air by 6.8%. Then follows JSC "Carcenter" - 3.9%, JSC "TEMK" - 1.3%. Automobile exhaust gases - 8,7% and furnace heating in the private sector - 1%.
Experts concerned about the increased concentration of ammonia, hydrogen sulfide, hydrocarbons, carbon monoxide and nitrogen dioxide in the air. Also in selected samples of snow ecologists found a high content of carbon, soot and iron. According to experts, this once again proves that the snow is blackening from the emissions of enterprises.
Earlier, citizens of Temirtau complained massively about black snow in the region. That is why they collected more than 7,000 signatures and sent letters calling for help to Aliya Nazarbayeva.