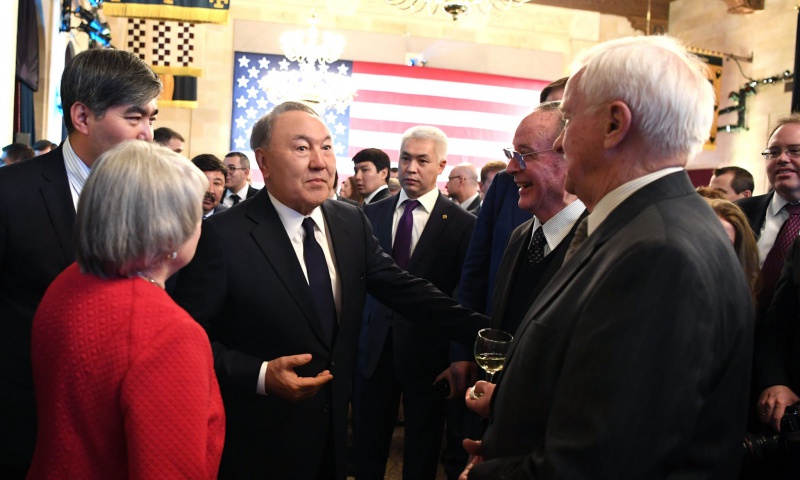 ҚР президенті Нұрсұлтан Назарбаев АҚШ-тың іскер топтар өкілдерімен кездесті. Фото: akorda.kz
Thе President of Kazakhstan Nursultan Nazarbayev emphasized the importance and strategic nature of relations between the two countries during his visit to the USA, reported on the official website of Akorda.
"America ranks second in terms of direct investment in the economy of Kazakhstan. Over the years of independence, your company has invested more than $ 50 billion in Kazakhstan. Last year the trade turnover between the two countries reached 2 billion dollars. In our country more than 500 companies with American capital are actively working in the energy, transport, innovation, medicine and other fields. Our main partners include Chevron, Exxon Mobil, General Electric, Halliburton and others", - noted Nursultan Nazarbayev.
The Head of Kazakhstan State stressed the importance of adopting a joint statement on an Expanded strategic partnership covering a wide range of bilateral relations.
Moreover, is is worth noting that the president focused on the development of transport and transit potential of Kazakhstan and also told about measures aimed at creating favorable conditions for doing business.
Translated by Nazerke Syundyukova