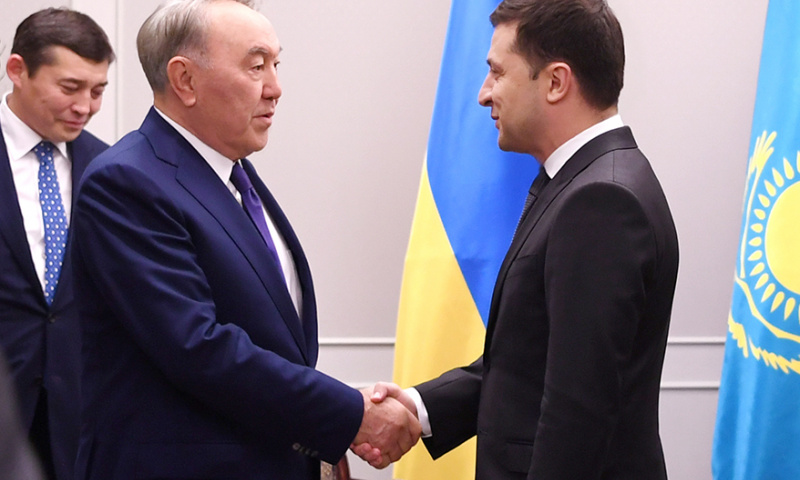 During the meeting, the Leader of Nation congratulated Volodymyr Zelensky on his victory in the presidential elections in Ukraine, wrote elbasy.kz.
- I keep track of Ukraine day by day. I care about your country. And it is not only because I once studied in Ukraine for two years. From the first days of independence, I have well been acquainted with all the presidents of your country, said the First President of Kazakhstan.
However, Nursultan Nazarbayev has expressed concern about the events in Ukraine. The Leader of Nation emphasized the importance of a peaceful settlement of the conflict in southeastern Ukraine.
- You have been elected with the nation's great confidence. You have every opportunity to actualize your plans, said the Leader of Nation.
In turn, Volodymyr Zelensky emphasized that Ukraine has always supported Kazakhstan on a wide range of issues.
During the talks, the Ukrainian leader spoke about his acquaintance in New York with the President of Kazakhstan Kassym Zhomart Tokayev, and also invited Nursultan Nazarbayev to visit Ukraine. In addition, the parties discussed issues of increasing trade and strengthening relations between the two countries.