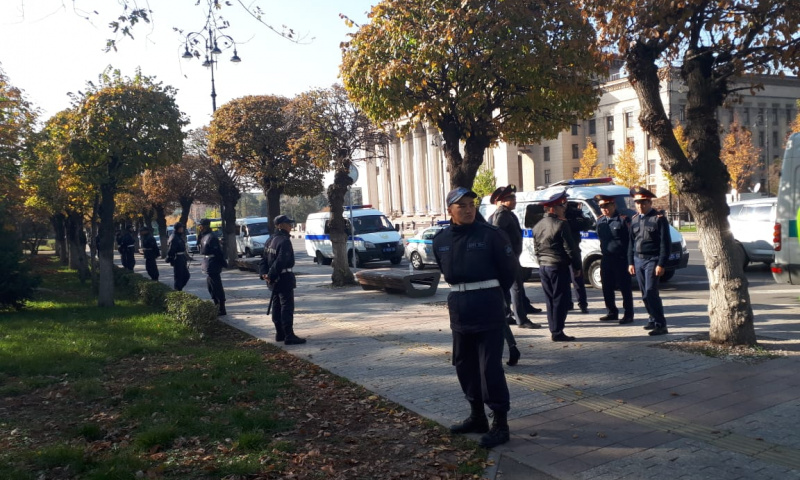 Фото: The Qazaq Times
Representative of Auezov District Police of Almaty Alisher Tursunbekov has made a statement today rgarding an unsanctioned rally in Almaty on the square in Astana.
Tursynbekov said: "Dear citizens! It is not permitted to hold any rallies organized by the DCK, which is an unauthorized and illegal organization. According to the court decision, this organization is prohibited on the territory of Kazakhstan. Yesterday the General Prosecutor's Office officially made a statement that citizens are not allowed to take part in unsanctioned rallies. For your safety, we will once again warn you that there will be no social unrest. Citizens who broke the law will be delivered to the police station in Almaty", - he said.
The representative of the Auezov District Police did not provide information on the number of detainees . However, according to preliminary information, ten people have been detained.