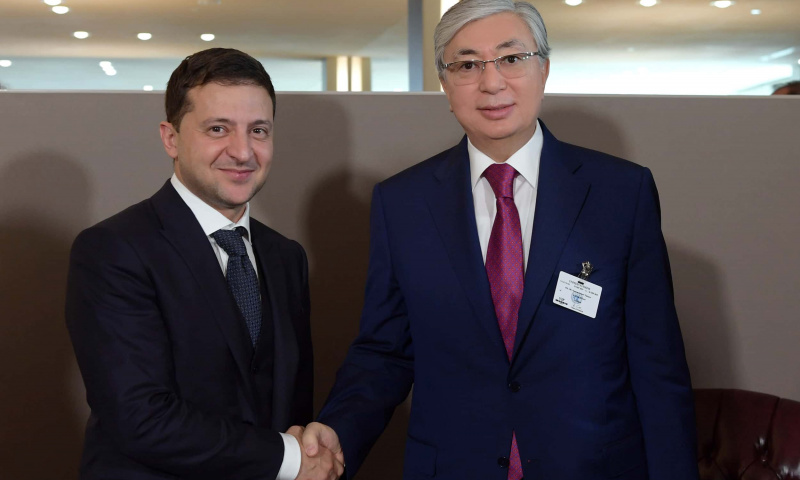 Kassym-Jomart Tokayev met with President of Ukraine Vladimir Zelensky, wrote akorda.kz.
In the conversation, Kassym-Jomart Tokaev and Vladimir Zelensky exchanged mutual congratulations on the occasion of their election to the highest state posts.
The President of Kazakhstan emphasized the proximity of history and the commonality of the future of the two countries. He expressed readiness for further expansion of cooperation with Ukraine in the political, trade and economic dimensions, noting the availability of great opportunities for this.
At the end of the meeting, K. Tokayev and V. Zelensky invited each other to make mutual visits.