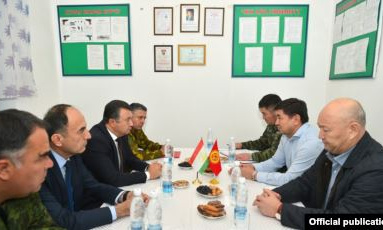 Prime Minister of Kyrgyzstan Mukhammedkali Abylgaziyev and Prime Minister of Tajikistan Kohir Rasulzade completed the meeting. The press service of the Kyrgyz government reports.
At a meeting at the "Kyzyl-Bel" checkpoint on the Kyrgyz-Tajik state border, the prime ministers of the two countries expressed regret over the recent incident. During the meeting, the sides agreed to solve the problems that are going on in the border areas.
The Prime Minister of the two countries also agreed to implement previous agreements on the border and conduct explanatory work among the local population.
The final decision has not been made yet.
On September 16, at the border post near the village of Maksat there was a shooting. According to the Ministry of Health of the Kyrgyz Republic, 14 people were wounded and one border guard died.
"The Qazaq Times"