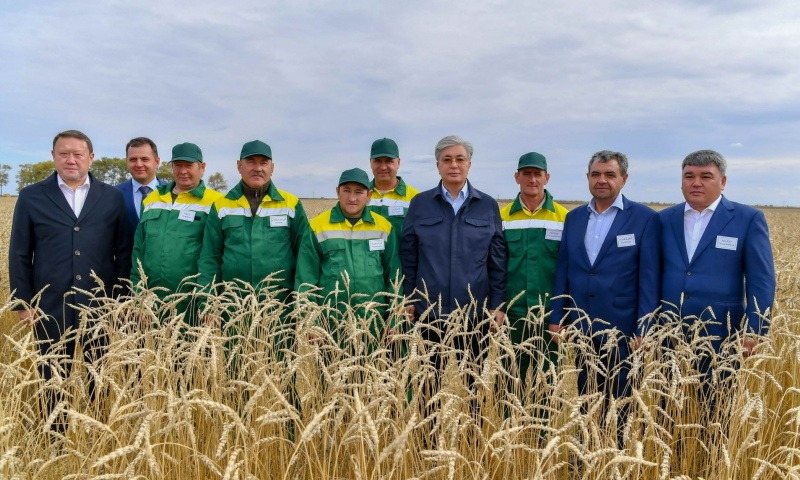 Kassym-Jomart Tokayev starts his working trip to the North Kazakhstan region by visiting Ivan Zenchenko LLP, wrote akorda.kz.
Kassym-Jomart Tokaev examined with the full cycle of the dairy farm, inspected the fields where grain is being harvested, and had a conversation with machine operators.
The akim of the North Kazakhstan region, accompanying the Head of State, Kumar Aksakalov reported on the development of the agro-industrial complex of the region.
Director of the enterprise Gennady Zenchenko told the President in detail about the products and sales markets, including export deliveries to Russia. He also said that the company pays great attention to the development of the social sphere in the rural district.
Kassym-Jomart Tokayev praised the work of the enterprise, its contribution to solving the problems of economic and social development.