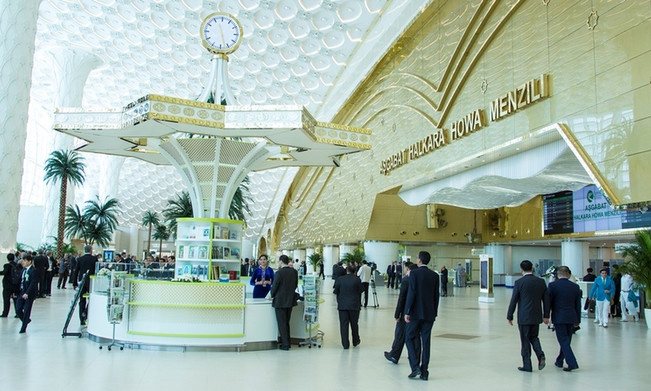 Citizens of Turkmenistan once again face difficulties traveling abroad for study and labor migration. The fact that at the international airport of Ashgabat Turkmen citizens are not allowed on flights inside the country and abroad.
"This year they published a list of foreign universities whose diplomas will be recognized in Turkmenistan. But now they don't even let out those who want to go to study in these permitted countries. Over the past month, dozens of young people and girls were not allowed on flights",, says Radio Azatlyk correspondent. Besides, he noted that the migration service at the Ashgabat airport did not give official explanations about the reasons for not allowing citizens to flights.
The fact that the Turkmenistanis are not allowed to go abroad, in particular to Cyprus, was told by a young man from Turkmenistan studying in Turkey to Azatlyk. A student from Turkmenistan, speaking on condition of anonymity, reported that since mid-July, the Turkmen authorities had stopped releasing citizens leaving the country to study and work in Northern Cyprus.
In the past two years, it was reported several times that Turkmen citizens have obstacles to the exit from the country, including to study and for labor migration.