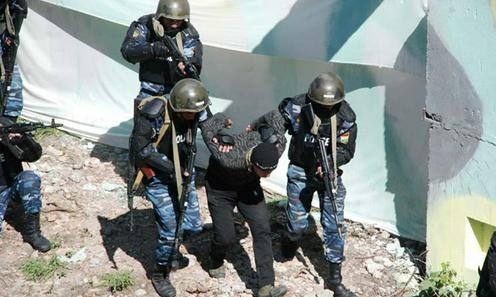 Photo: Mvd.tj
In the first six months of this year, the law enforcement agencies of Tajikistan detained 97 members of terrorist organizations. This was said by the Minister of Internal Affairs of the Republic of Tajikistan Ramazon Rahimzoda.
According to the minister, in January-June 2019, subdivisions of the internal affairs agencies registered and solved 226 crimes of a terrorist nature and 378 crimes of an extremist nature. During this period, one terrorist attack and two terrorist attempted attacks took place in Tajikistan. The employees of the Ministry of Internal Affairs, with the help of explanatory work, succeeded in returning 169 citizens of the republic who took part in hostilities abroad.
In addition, in total in the country for the first half of the year 12 thousand 549 crimes were registered, including 48 murders. Detection of crimes amounted to 83,5%, last year the figure was 82,3%.