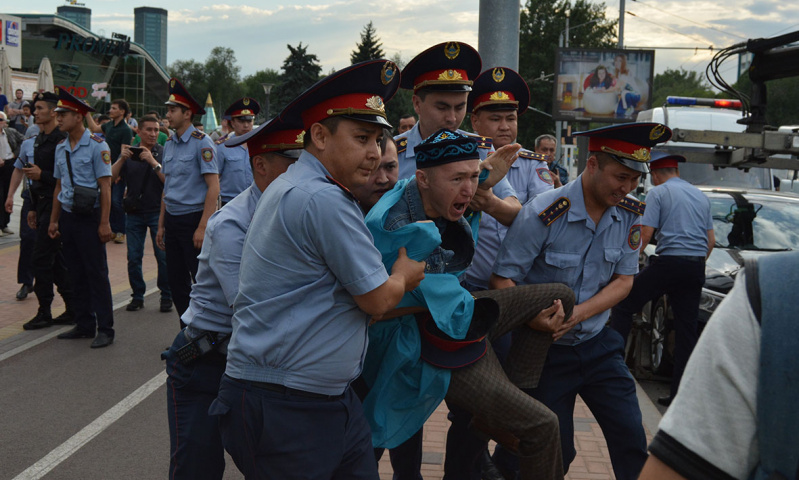 The international organization PEN International issued a statement criticizing Kazakhstan for suppressing peaceful protests and called on the country's authorities to "immediately take measures to protect the right to peaceful assembly and freedom of expression" of citizens.
According to the organization's statement of July 9, on the day of the June 9 presidential election, thousands of people "became targets for expressing their protest against the vote, which the majority considered unfree and unfair".
The next wave of detentions of participants in rallies in Kazakhstan took place on July 6 - the Day of the capital, which is also the birthday of ex-President Nursultan Nazarbayev.
Suppression of protests in Kazakhstan was criticized by both Kazakhstan's human rights defenders and international organizations, including the OSCE, Human Rights Watch and the UN Office for Human Rights.
In addition, it should be noted that the PEN International is an international association of writers, founded in 1921. One of her missions is to defend the right to freedom of expression throughout the world.