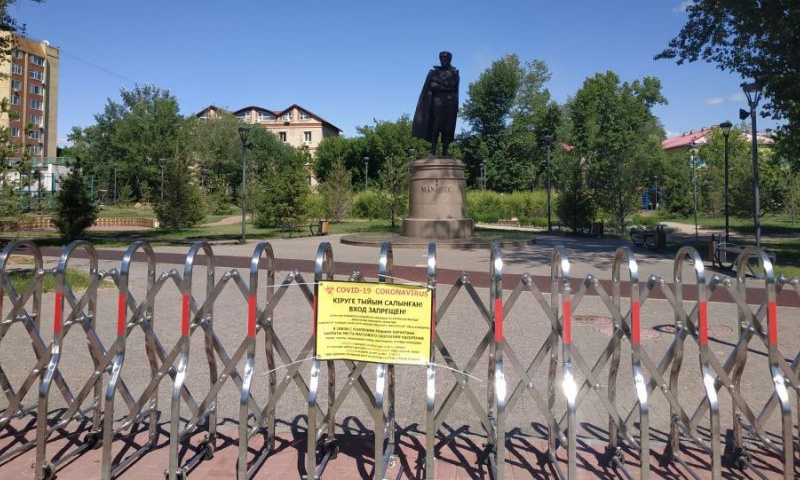 Kazakh President Kassym-Zhomart Tokayev said on July 1 that the government had proposed quarantining the country for two weeks starting July 5.
"The government has submitted a quarantine plan for July 14 for a period of 14 days (extension is possible). Tomorrow after the meeting, the Minister of Health will give explanations," the President of Kazakhstan wrote in social networks.
Two days ago, Tokayev, in a video conference with members of the government, instructed them to submit proposals for introducing strict quarantine in the country within two days. The idea of ​​such quarantine arose because of the sharp increase in the number of cases of COVID-19 after the weakening of quarantine measures that were in effect in the country in May. According to Tokayev, from May 11, the number of patients in the country increased sevenfold.
The newly appointed head of the Ministry of Health of Kazakhstan, Andrei Tsoi, supported the idea of ​​quarantine and said that only four weeks of full lockdown "will save the country from disaster." According to him, if four-week quarantine is introduced in Kazakhstan, then by the end of August the situation with COVID-19 in the country will stabilize and only 2500 cases of the case will be registered per day, which generally corresponds to the current situation.
If only a two-week national lockdown is introduced, then the Ministry of Health predicts an increase in the number of patients with coronavirus requiring hospitalization, up to seven thousand cases per day. The need for a bed fund in Kazakhstan for the implementation of this scenario at the end of August will amount to 80 thousand places, the minister warns. There are physically no such places in hospitals in Kazakhstan.
As of July 2, in Kazakhstan, more than 42 thousand people were already infected with coronavirus. Over the last day in Kazakhstan, 1509 cases of coronavirus were detected.
In Almaty, the workload of hospitals as of June 24 was 95%. To cope with the shortage of beds, on June 29 it became known that the authorities were deploying an infectious diseases hospital in the Halyk Arena Sports Palace in Almaty, as well as arranging 500 beds for patients with coronavirus at the Ramada Plaza Hotel in Nur Sultan.