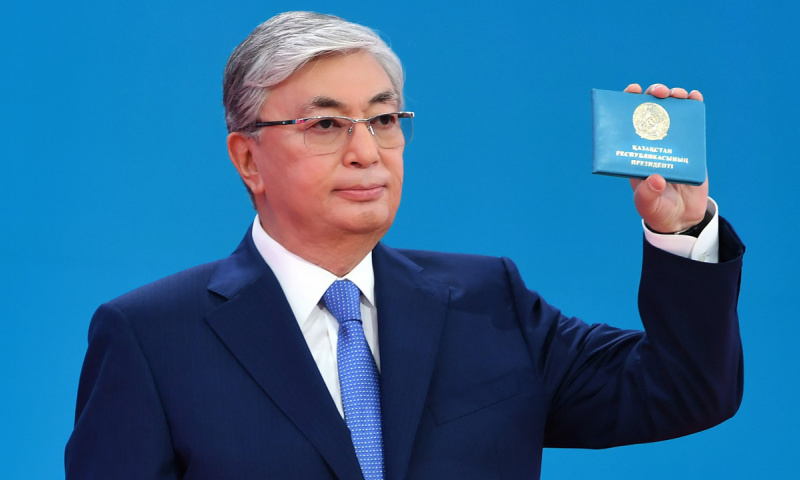 Қазақстан Республикасының жаңа президенті Қасым-Жомарт Кемелұлы Тоқаев. Фото: KAZTRK,
The ceremony of inauguration of the newly elected President of Kazakhstan was held at the Palace of Independence in Nur-Sultan.
During the ceremony, K.Tokayev put his right hand on the Constitution of the Republic of Kazakhstan and took the oath to the people of the country.
"I solemnly swear to faithfully serve the people of Kazakhstan, strictly follow the Constitution and laws of Kazakhstan, guarantee the rights and freedoms of citizens, conscientiously perform the high duties assigned to me by the President of the Republic of Kazakhstan," K.Tokayev said.