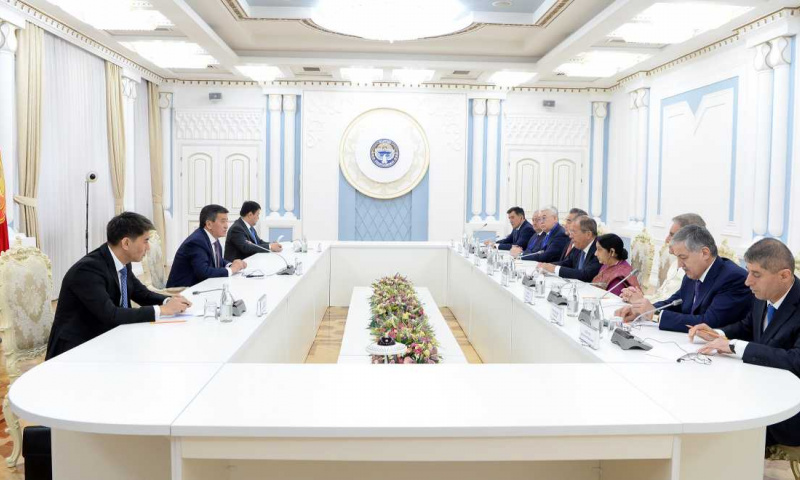 Photo: mfa.kz
The Kazakh delegation led by Foreign Minister of Kazakhstan Beibut Atamkulov participated in the annual meeting of the Shanghai Cooperation Organisation Foreign Ministers' Council, reports Kazakh MFA.
During the meeting, the SCO Foreign Ministers constructively exchanged views on pressing international and regional issues, and discussed the priorities to further develop the SCO's political, economic and humanitarian activities, as well as to enhance SCO cooperation with international and regional organizations.
The Foreign Ministers of India, Kazakhstan, China, Kyrgyzstan, Pakistan, Russia, Tajikistan and Uzbekistan reviewed and approved preparations for the upcoming SCO Heads of State Council meeting to be held next month on June 14, the Bishkek Declaration and Information Report of the Summit, and also a number of other decisions on the organization's activities.
The meeting participants noted the SCO's positive development as a solid platform for strengthening mutual understanding, trust-based dialogue and equal partnership between the member states. The participants welcomed the desire to extend and deepen the member states' interaction in preventing threats to stability and security and ensuring the sustainable development of the SCO region.
In his speech, the Kazakh Foreign Minister voiced Kazakhstan's positions on such major issues as combating international terrorism, illicit drug trafficking and regional conflicts settlement, including in Syria and the Middle East.