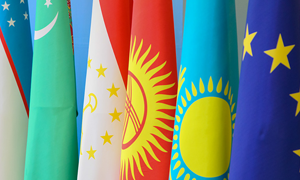 Photo: Mfa.kz
The Romanian Foreign Ministry has welcomed the 'Joint Communication on the European Union (EU) and Central Asia: New opportunities for a stronger partnership', adopted by the European Commission and the EU High Representative for Foreign Affairs and Security Policy, reports Kazakh MFA.
The document lays the foundation for a new EU vision for a permanent partnership with Kazakhstan, Kyrgyzstan, Tajikistan, Turkmenistan and Uzbekistan aimed at strengthening bilateral dialogue and regional cooperation. The vision of the joint communication reflects the need to achieve greater sustainability and prosperity in Central Asia in order to promote reform, sustainable connectivity and development.
Romania has expressed its continued support for strengthening cooperation between the EU and Central Asia through the adoption of a new set of bilateral treaties, as well as the promotion of joint regional policies and initiatives ensuring the active role of Central Asia.
As the country presiding over the EU Council, Romania has paid special attention to the development of relations between the EU and its five Central Asian partner countries. On April 15, in Bucharest, the Foreign Ministry, with the European External Action Service, organized a High-Level "Connectivity for Sustainable Development" Conference on Central Asia, to discuss the new EU Strategy for the Central Asian region and its importance in the EU Strategy for connecting Europe and Asia.