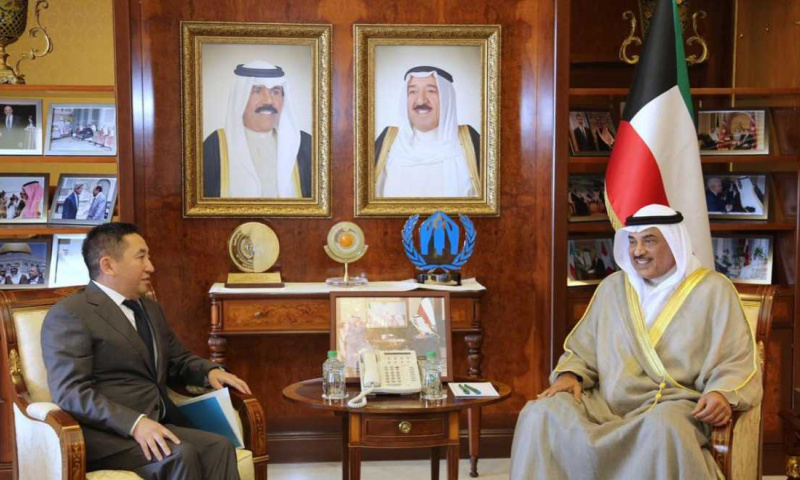 Photo: mfa.kz
Ambassador of Kazakhstan to Kuwait Daulet Yemberdiev met with Deputy Prime Minister - Minister of Foreign Affairs of Kuwait Sheikh Sabah al Khaled Al Hamad Al Sabah, reports the press service of Kazakh MFA.
During the meeting, Kazakh Ambassador has presented to the Minister the copies of his Credential letters. The parties have discussed bilateral cooperation and expressed mutual interest in social and economic sphere.
Sheikh Sabah al Khaled Al Hamad Al Sabah appreciated the positive role played by Kazakhstan in the settlement of Syrian crisis. Kuwaiti diplomat wished Kazakhstan every success for the upcoming 13th round of the Astana talks.
Ambassador Yemberdiyev, on behalf of the Kazakhstan's leadership expressed to the Minister the high appreciation of the Kazakh side for Kuwait's work within the UN Security Council, especially for their contribution in providing humanitarian aid to the Syrian people.