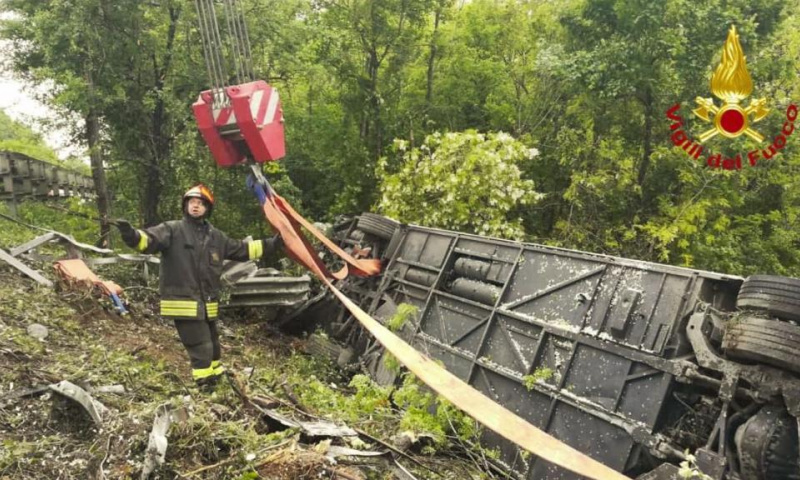 Photo: lastampa.it
The Ministry of Foreign Affairs of Kazakhstan reported that nine Kazakhstanis were injured in a traffic accident in Italy. Five of them were hospitalized, the other four are accommodated at the hotel.
The accident occurred on Wednesday morning, May 22, in the Italian region of Tuscany. Italian media reported that a double-decker tourist bus, traveling along the Siena-Florence highway, flew off the road and fell into a ravine.
On Wednesday, the Russian Embassy in Italy reported that a Russian woman died in a bus accident in Tuscany and another 19 Russians were hospitalized. The Russian embassy in Rome reported that its staff urgently left for Siena, where the victims were transported,to assist and ascertain the circumstances of the incident. It was reported that among the victims there are two citizens of Armenia. Armenian Foreign Ministry confirmed the presence of Armenian citizens among the victims.
According to The Russian news agency TASS, the deceased Russian woman worked as a guide.