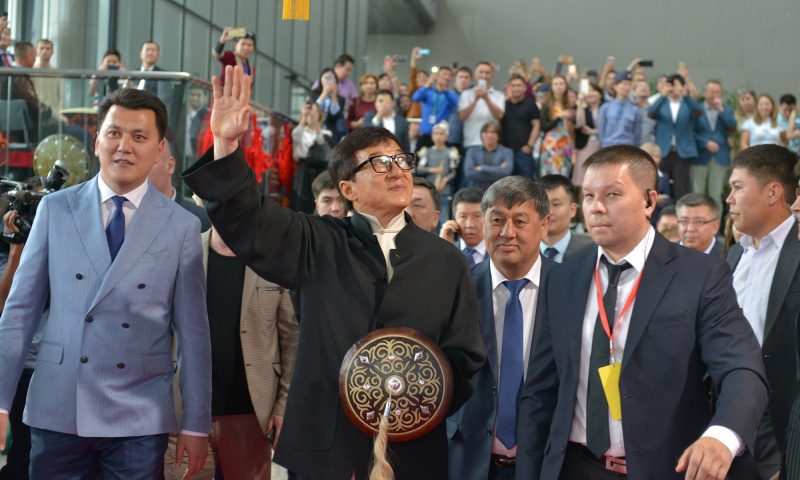 Photo: yunews.kz
Renowned Chinese actor and director Jackie Chan plans to shoot a new film in Kazakhstan, reports Yunews news agency.
It is planned that the shooting will also be held in France and Israel. The cast has not yet been announced, but it is known that the project will involve Hollywood and Chinese stars.
For the first time, Jackie Chan visited Kazakhstan in the summer of 2017. He took part in the opening of the festival of Chinese cinema.
"Before coming to Kazakhstan, I heard about Kazakhstan. Thanks to Dimash Kudaibergen, who told me a lot of interesting things about the country, people, culture and nature. I was pleasantly surprised that I have a huge army of fans here", - said Jackie Chan.
In April of this year, Jackie Chan and Elbasy Nursultan Nazarbayev met in Beijing. During the conversation, the actor voiced his idea to shoot part of the filming in Kazakhstan.
"You have a variety of geographical locations: landscapes, steppes, forests, mountains",  - noted the actor.
In addition, Jackie Chan and the producer of the film in Nur-Sultan are expected to arrive in May to discuss all the details of future shootings. Then in June the team will go to watch the locations, and in September-October it is planned to start shooting.