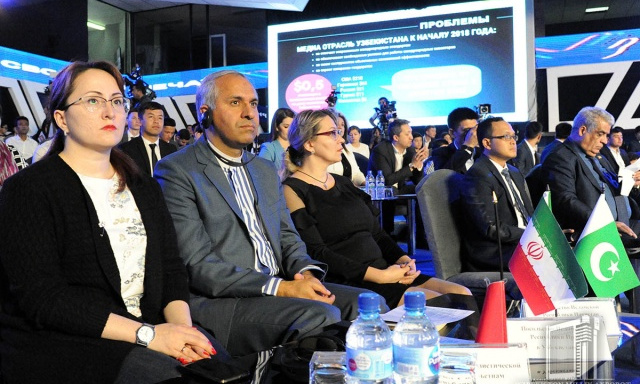 Photo: uza.uz
Tashkent hosted an international media forum on "Mass-media for democracy: journalism in the process of global change. True and false information, professionalism and unworthiness", reports UzA news agency.
Issues of ensuring freedom of speech and information in modernization and democracy process, enhancing civil position of non-state electronic mass-media, their involvement in the process of reporting on reforms and transformations in society, improving professional skills of workers together with public and international organizations, their promotion and support were discussed at the forum.
Presentation of a joint project of the National Association of Electronic Mass Media of Uzbekistan and Uzbekistan BBC Service on joint creation of documentaries, as well as exchanging media content was held at the forum.
In addition, senators, deputies, representatives of ministries, agencies, public organizations, representatives of international organizations in Uzbekistan, diplomatic corps, mass media workers, professors, teachers and students were invited to the event.