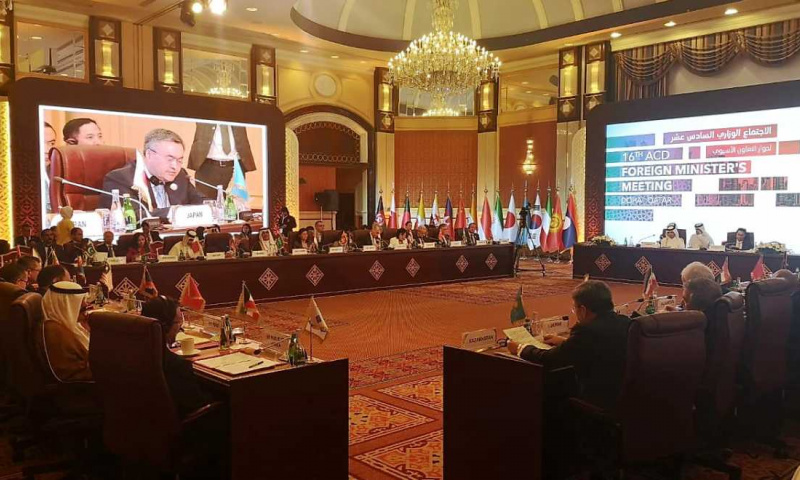 Photo: mfa.kz
A Kazakh delegation headed by First Deputy Minister of Foreign Affairs, Mukhtar Tleuberdi, participated in the 16th Ministerial Meeting of Asia Cooperation Dialogue (ACD), held in Doha, Qatar, reports the press service of MFA.
High-ranking representatives of more than 30 Asian countries discussed the expansion of economic cooperation and deepening of scientific and technical exchange. The participants also considered further strengthening the dialogue between Asian countries, which over the past few decades has become a dominant global region and has shown significant growth.
Addressing the forum, the head of the Kazakh delegation noted that Kazakhstan initiated the Conference on Interaction and Confidence Building Measures in Asia (CICA) and was an active member of a number of Asian organizations. He urged participants to deepen interaction between international organizations in the Asian region to further strengthen confidence and cooperation.
Mr. Tleuberdi emphasized the significant role of working together with specialized continental financial institutions including the Asian Development Bank, the Asian Infrastructure Investment Bank, the Islamic Development Bank and other agencies.
The delegation participated in the ACD Business Forum Small and Medium Business as a New Driver for Sustainable Economic Prosperity. Business contacts were established and bilateral meetings were held to enhance cooperation of Kazakhstan's business community with Asian partners.