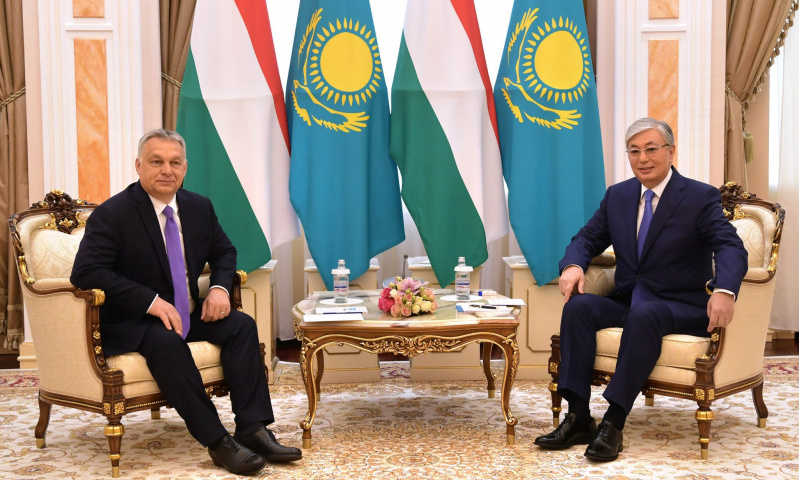 Photo: Akorda
The President of Kazakhstan Kassym-Jomart Tokayev held talks with Hungarian Prime Minister Viktor Orban, reports Akorda.
After the official welcoming ceremony, the leaders of the countries held talks on bilateral cooperation, regional and international agenda.
Kassym-Jomart Tokayev noted the trustful nature of the Kazakh-Hungarian strategic partnership and stressed that the Prime Minister of Hungary is the first European leader he accepts in Kazakhstan.
"Kazakhstan and Hungary share common values ​​and historical roots. We are grateful that Hungary became the first country in Central Europe where our embassy was opened", - said the President of Kazakhstan.
In addition, Kassym-Jomart Tokayev congratulated Viktor Orban on the 15th anniversary of Hungary's membership in the European Union and the 20th anniversary of NATO membership. The President expressed the opinion that the increase in the prestige of Budapest in the international arena and the steady growth of the Hungarian economy confirm the effectiveness of the current government's policies.