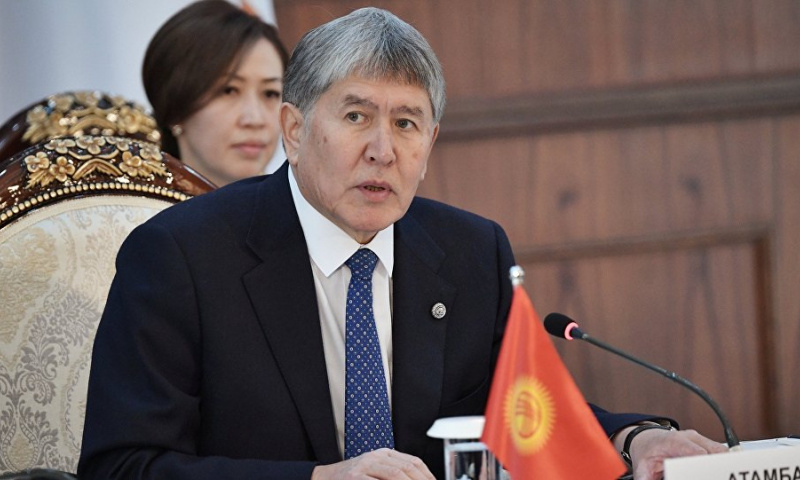 Former President of Kyrgyzstan: Photo: Sputnik Кыргызстан
The Social Democratic Party of Kyrgyzstan (SDPK), which is headed by the country's former president Almazbek Atambayev, officially stated the transition to opposition to the current government and President Sooronbai Jeenbekov.
Earlier, Jeenbekov and Atambayev were associates, and Jeenbekov was nominated for the 2017 presidential election from the SDPK with the support of Atambayev.
"SDPK declared itself an opposition, it allows the party to criticize power and suggest other ways of development of the state ", - said in Monday the spokesman of SDPK Kunduz Zholdubaeva.
Moreover, the discord in the relations between the two politicians began at the SDPK congress in March 2018. Former President Atambayev accused the current president and his brother Asylbek Jeenbekov, a deputy of the Kyrgyz parliament, of an attempt to restore the family and clan rule in the country.
In addition, it should be noted that on March 17, Former President of Kyrgyzstan Almazbek Atambayev  apologized for bringing Jeenbekov to power at a rally-requiem organized by the Social Democratic Party of Kyrgyzstan (SDPK) in Bishkek.