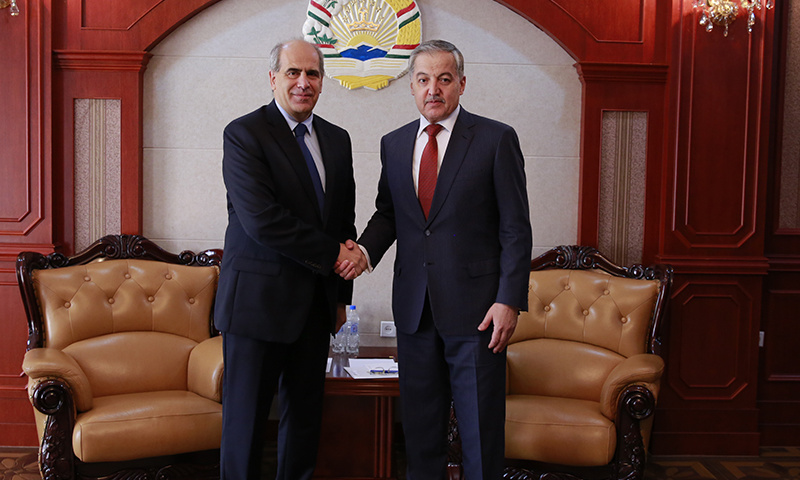 Photo: news.tj
The EU Special Representative for Central Asia, Ambassador Peter Burian paid an official visit to Tajikistan, reports Asia plus.
The Ambassador Peter Burian met with Sirojiddin Muhriddin, Minister of Foreign Affairs of Tajikistan in Dushanbe to further develop the already constructive bilateral dialogue between the EU and Tajikistan on issues of mutual interest.
In an open and friendly meeting, both sides reportedly compared notes on how EU support to Tajikistan could be further enhanced, reflecting the priorities of the new Tajik National Development Strategy as well as the upcoming EU Strategy for Central Asia to be adopted in June 2019.
Minister Muhriddin also confirmed Tajikistan's high interest to start the process of negotiations for an Enhanced Partnership and Cooperation Agreement with the European Union.
The EU Special Representative for Central Asia reiterated the European Union's support to ensure peace and security as well as on a wide range of issues from strengthening of multilateral cooperation on counter terrorism and illicit drug trafficking measures, to bilateral cooperation on climate change mitigation and natural disaster prevention.