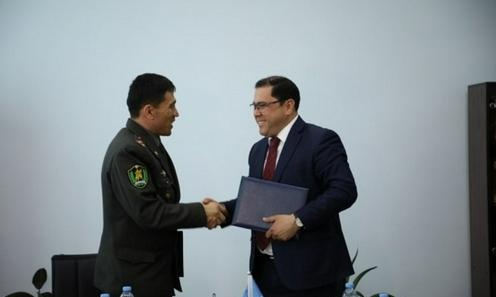 Photo: Kun.uz
From the 2019-20 school year, a new direction will appear in the University of Journalism and Mass Communications of Uzbekistan - military journalism. The university and the Ministry of Defense of the Republic signed a memorandum of cooperation, including joint educational work among students, reports UzDaily.
"For the first time in the history of Uzbekistan, military journalism will become a direction with systematic personnel training. This will allow displaying military topics in the media at a higher quality level, will increase the amount of analytical materials on this topic, and allow for a more professional mapping of military life in the audiovisual and online media", - noted the rector of the University of Journalism and Mass Communications Sherzod Kudratkhodzhaev.
Training in the specialty military journalism will be carried out in two stages: a bachelor degree, involving four years of study, and four-month retraining courses. In the first year of enrollment, the university will accept 20 students on a grant basis.