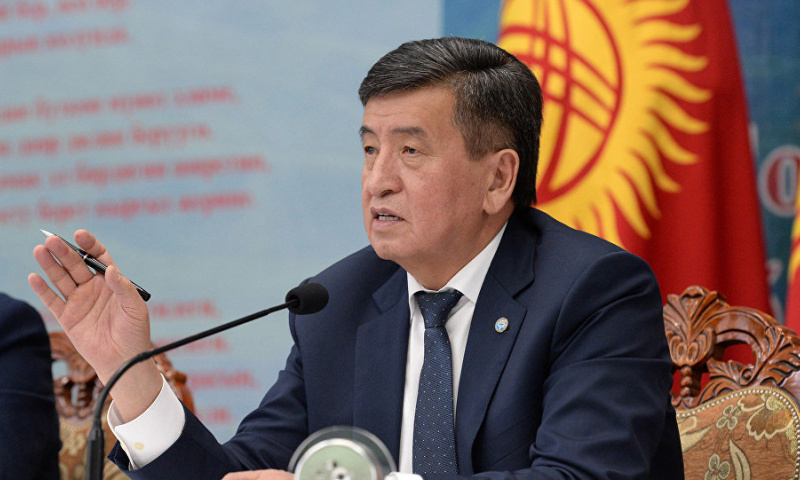 Фото: Sputnik Кыргызстан
Those who want to spoil our relations with China will not reach their goal, stated the President of Kyrgyzstan the day before at a meeting with residents of Sokuluk district of Chui region, reports the news agency 24kg.
According to the press service of the head of state, during a meeting, a local resident, recalling about an anti-Chinese rally on the central square of Bishkek on January 7, expressed concern that such a protest might cause cooling in bilateral relations.
Sooronbai Jeenbekov recalled that the People's Republic of China provided grants and loans to Kyrgyzstan in accordance with the agreements reached between the two countries.
«We should be grateful to the Chinese side for cooperation and assistance. The problem is our officials. We control the actions of those who wish to spoil our international relations and damage stability in the country. They will be punished by law. Power, the law will work. We do not steal national wealth, do not harm the people, we have nothing to fear. We will take action against all who break public order, do not worry. The issue is under control. The bodies are working, and those who are not working — measures will be taken against them,» said the President.
Recall, it should be noted that on December 20, participants of the rally at the Chinese Embassy demanded  from all foreigners to leave Kyrgyzstan within a month. And after the New Year holidays, one more anti-Chinese protest took place in the center of Bishkek.