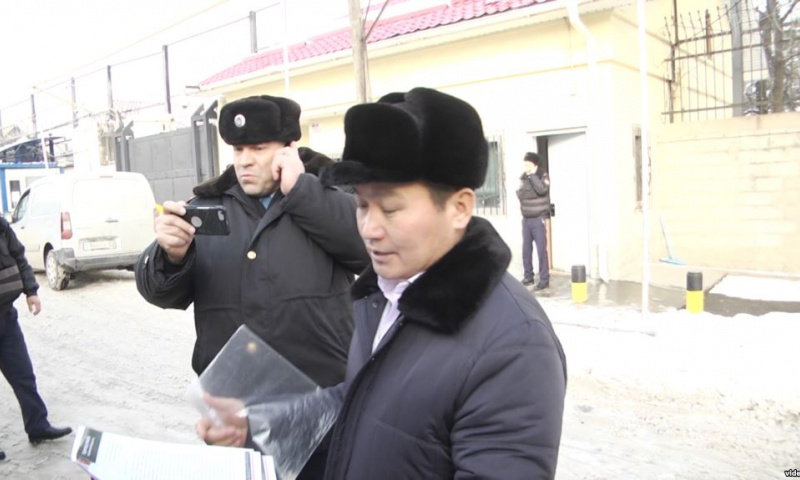 Photo: Centralasian.org
Chinese Consulate in Almaty did not accept the application of releasing prisoners of Xinjiang.
Several representatives of the public association "El-Amanat" sent a letter to the consulate of China on behalf of the organization, signed by 26 people. They ask Chinese authorities to release their relatives who are in custody in China.
The consular officers refused to accept the letter, saying that the applicants are citizens of Kazakhstan. They say the statement should be sent to the Foreign Ministry of Kazakhstan.
The head of the organization Rysbek Toktasyn told that he had already sent the letter to the Ministry of Foreign Affairs and also noted  that they would continue to come until they accept the consular applications.
Recall, it should be noted that in the past few months, China has been under the scrutiny of the international community in connection with reports of the oppression of ethnic minorities in Xinjiang and their forced placement in institutions that Beijing calls "educational centers", and human rights activists  "political re-education camps". According to various data, they have more than a million people.