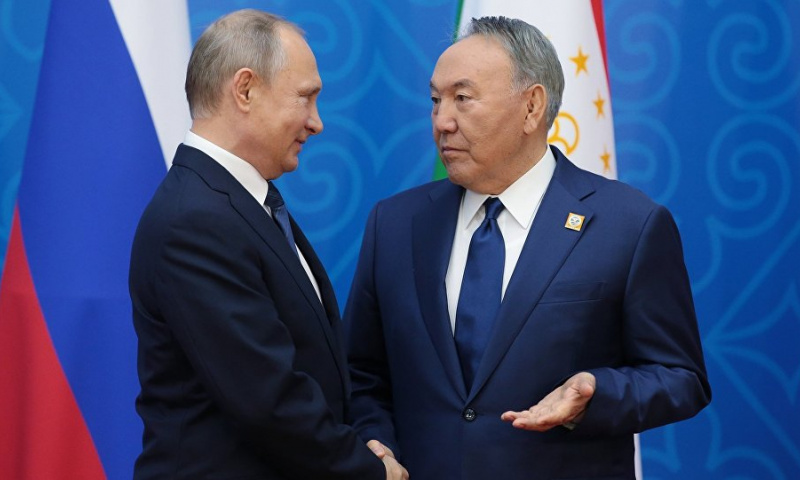 The official Astana-Moscow relations are getting worse every day.
On November 1, Prime Minister of Kazakhstan Bakytzhan Sagyntayev and Russian Prime Minister Dmitry Medvedev to hold negotiations on further development of bilateral relations and prepare the preconditions for Nursultan Nazarbayev and Vladimir Putin's meeting on November 9.
Nazarbayev and Putin are expected to hold a meeting on November 9 in Petropavl within the framework of the Inter-Ministerial Cooperation Forum. Experts believe that the two sides may discuss the initiative of Russia to jointly fight the Eurasian Economic Union member states against the US sanctions at this meeting.
In general, recently, the official Moscow has often called its partners to impose counter sanction against the United States. It is obvious that this initiative of Russia is not effective for Kazakhstan, Kyrgyzstan, Armenia and Belarus. Moreover, this initiative of Russia is in contradiction to the multi-vectors policy pursued by Kazakhstan for many years. Nevertheless, Moscow does not stop to attract its partners trade war against the United States.
According to political analyst Dosym Satpayev, if Astana supports the Moscow initiative, it will have serious problems with the economy of Kazakhstan in the future.
"In comparison with Russia, Kazakhstan's foreign policy is multi-vectors not only in the diplomacy, but also economically. It is known that Russia is currently holding the trade war with the US and EU countries. However, Kazakhstan's top trade partners are not Russia or China, trade partner is the EU countries. So, Astana should not take part in this kind of issue", - said Dosym Satpayev.