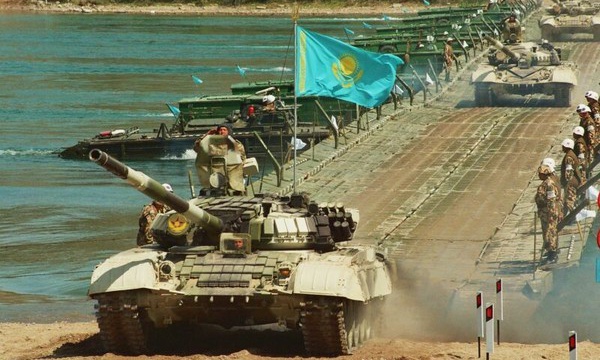 Kazakhstan and Uzbekistan will cooperate in the military-technical fields
The agreement on military-technical cooperation between Kazakhstan and Uzbekistan came into force on 23 February. The document was signed on 16 September 2017 in Tashkent.
According to the Foreign Ministry of Uzbekistan, from the date of entry into force of the document, Kazakhstan and Uzbekistan will be equally bound to establish military-technical ties in line with all legal norms and will further upgrade this sector to a new level.
Recall, Kazakhstan and Uzbekistan also strengthened their trade and economic relations. In this direction, checkpoints at the border between the two countries undergone capital repairs and the rate of freight traffic increased several times.
Translated by Nazerke Syundyukova